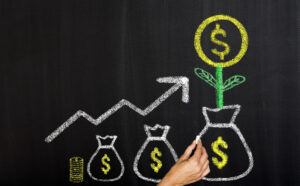 Every business experiences trends of increasing and decreasing revenues, and dental practices are no different. When new business slows and income begins to stagnate, many practice owners react by cutting back on budget items they think are most expendable. One of those is marketing.
This is almost always a mistake. When you cut your marketing budget, your revenues almost always suffer. Today's practices cannot survive only by word-of-mouth referrals. Your company needs to keep up a flow of new patients, not just in the weeks following a postcard blast or mass email. In addition, you need to maintain the loyalty of your existing patients.
Consistent, effective marketing helps you achieve both goals. One recent study examined the marketing budgets of several publicly traded companies. The researchers found that businesses that were spending an average of 16.5 percent of revenue grew up to 15 percent annually, and those that spent an average of 22 percent grew 16 to 30 percent annually.
Marketing can mean many things, from emails to brochures to internet outreach. Increasingly, it is digitally focused. A coordinated social media, advertising, and email campaign, for example, can serve to keep you top of mind in the worst of economic times.
Of course, technology is a double-edged sword. While it is easier to attract and retain patients this way, it is also easier to lose them. A Salesforce study shows 70 percent of customers say internet searches facilitate their search for a business that better suits their needs. That's where good, old-fashioned customer service comes in.
When your marketing budget increases, your revenue usually follows suit. There are several rough indicators that can influence how much your practice should spend on marketing:
Is your practice new? You may need to invest more until you have established a patient base.
Do you want to maintain the growth of your established practice? Compare your current growth rate to the number of patients lost in a year to help determine the health of your budget.
Is business stagnant or decreasing? Consider investing an additional 5 to 10 percent above your current marketing budget, at least until the trend reverses.
How competitive is your local market? Higher competition requires greater investment to grow business.
For customized advice on setting your dental marketing budget and growing your practice, contact our Dental Consultant Fort Worth office today.
PPO Dental Consulting, LLC