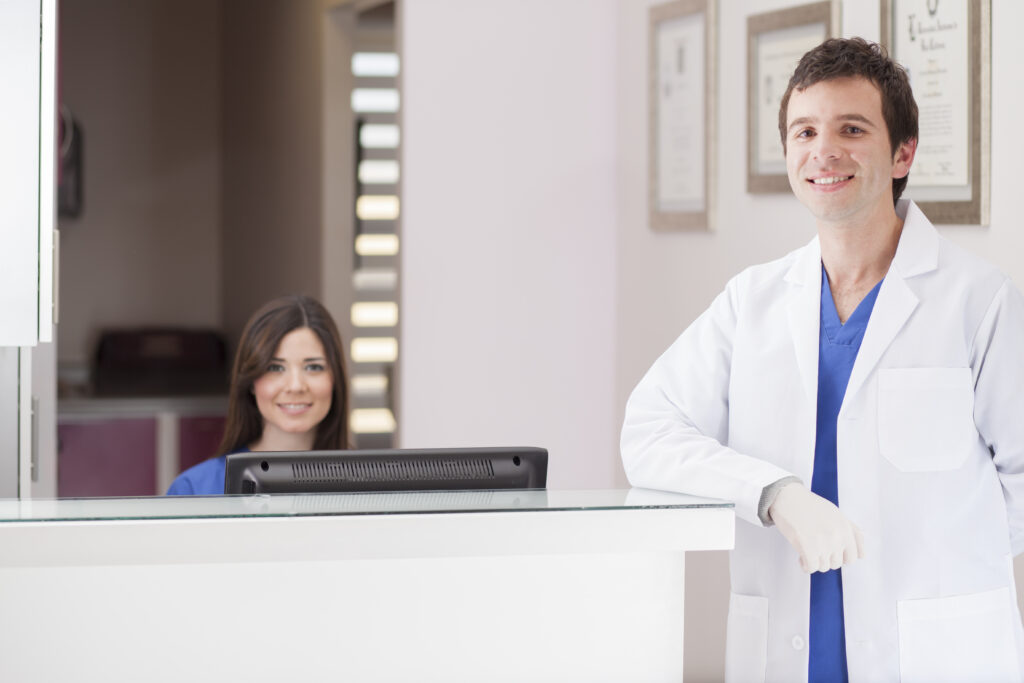 First impressions are always important in business, and dental offices are no exception. Comfort, appearance, and front-desk etiquette all play an important role in determining whether a new patient will return.
Follow these tips to ensure a 5-star visit aimed at boosting retention and referrals.
Overall Patient Experience
Think about the times you have been a patient or a patron. What qualities brought you back, or turned you off?
Consider investing in amenities that help patients feel at ease. Some dental practices are adding spa-like touches such as paraffin wax, aromatherapy, and massage chairs.
Even simple additions like neck pillows, blankets, or a coffee station and water bottles can help new patients relax. The personal touches can't be overstated in dentistry.
Prioritize Convenience
Always think about a patient's time investment. Consider digitizing paperwork to minimize wait times and check in periodically in cases of delay.
To keep your own calendar filled and minimize no-shows, schedule next appointments chairside and send patients reminders by text, phone, and email. By showing them that both your time and theirs is important, you will create a sense of mutual respect. That goes a long way toward building loyalty and boosting your bottom line.
Office Cleanliness
Cleanliness and organization stand out. Look at your waiting area with a critical eye: Is it spotless?
This will be the first thing your new patients see, and they will make judgements based on their observations. If your bathroom is not well-maintained, visitors could get the impression that you don't care about their well-being or are not following proper sanitization procedures. Designate team members to clean up periodically, or hire a janitorial service.
Front Desk Etiquette
How does your front desk team respond when a new patient enters the office? Are they focused on paperwork or do they take the time to greet your patient warmly? Those first minutes of the appointment provide an opportunity to establish the beginnings of a long-term relationship.
Establishing a rapport is, of course, not limited to the front desk: Be certain that each member of your team understands their role in developing loyalty.
Patients have many options for care. By focusing on communication, comfort, and convenience, your team can make the difference between a patient returning to your office or moving on to your competitor.
With a little bit of forethought and training, your dental practice can generate more five-star reviews and create loyal patients.
For more ideas on patient communication and growing your business, contact our office today.